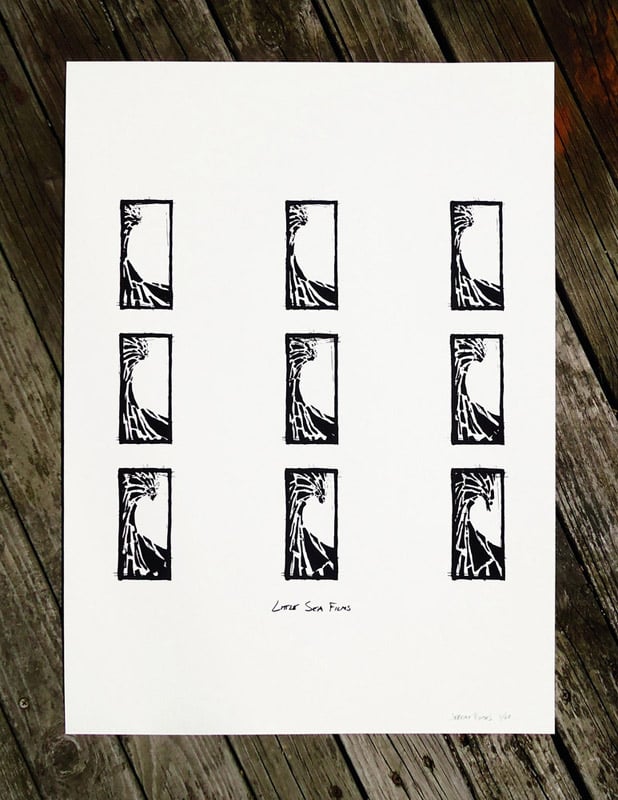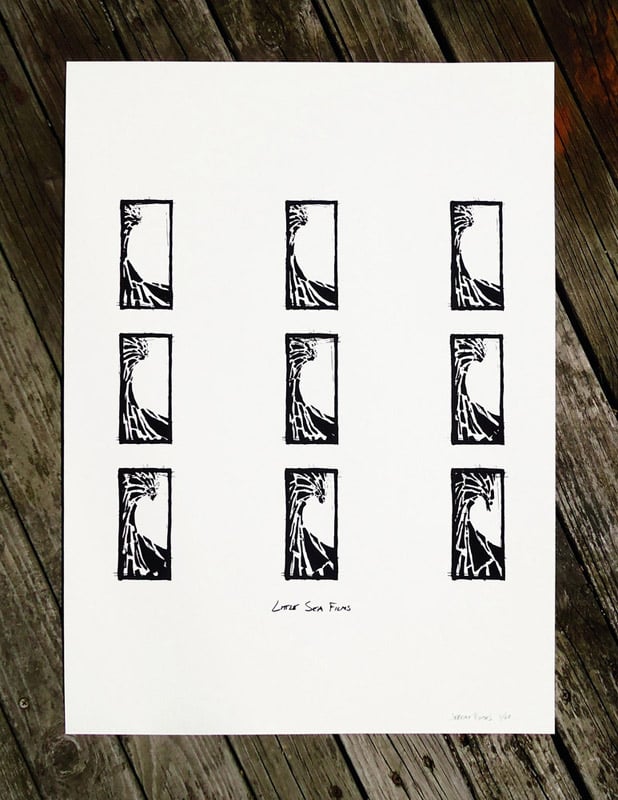 Little Sea Films - 9 Waves - 18" x 24" Poster
$20.00
$20.00
Little Sea Films is the name of the film production company of Jeremy Rumas, currently finishing up production of Hangs Upon Nothing. The name is a reference to Lake Michigan, as well as a nod to The Book of Puka Puka.
Designed by Jeremy Rumas. Hand pulled screen prints by artist Matthew Ginsberg. Printed on Strathmore Bristol. Nice thick stock! Made in Chicago, USA.
- edition of 60 prints.
- 18 x 24 inches (46 x 61 cm)